THE ARTIST PROFILE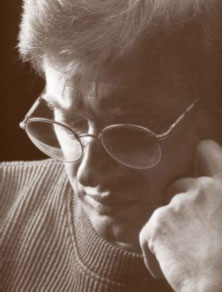 Sergey Smirnov was born in 1953, in an area of Russia bordering the Pacific Ocean known as the Kamchatka Peninsula. His father was an army officer. In his late teen years, Smirnov and his family settled in Moscow.
In 1979, Smirnov began to take classes at the Moscow City Art College. He graduated from the art college in 1984 as class valedictorian, with a master's degree in art. His remarkable skill in church and cathedral renovation, led to a prestigious position as a restorer of aging and antique church icons and frescoes. His work now graces several major churches throughout the country.
In 1988, Smirnov became a member of the prominent International Federation of Artists and National Artists' Union of Russia. Starting in 1991, Smirnov served as chief editor for the Advertising and Image Creation Corporation of the Russian government's International Trade Corporation. Smirnov designed and developed logos and graphics for a wide variety of Russian corporations, winning countless national and international awards for his work. But in 1994 this spirit moved him to devote himself entirely to painting. He became the regular participant of international solo and group exhibitions.
In 1996, Smirnov exhibited at the Orlean House in London, dazzling both critics and the public with his work. In 1997, Smirnov was honored as only the third living artist to have a personal exhibit in the Kremlin's Manezh, which ranks as one of the most prestigious art galleries in the world. For three weeks, people lined up at the gallery to catch a glimpse of Smirnov's haunting, elegant art.
Smirnov has been avidly collected throughout the world, and his art is included in several noteworthy Russian collections, including those of former Russian President Boris Yeltsin, former Prime Minister Victor Chernomirdin, former Minister of Transportation Sergey Frank, former Minister of Defense Evgeny Shaposhnikov and many others.
In July 2001, he signed a contract with Fingerhut Group Publishers, California. From 2001 to 2006,
Smirnov's paintings were exhibited in the Fingerhut Galleries in California. Fingerhut Group releases graphic limited editions.
Sergey Smirnov died suddenly of heart attack on November 8th, 2006 in Sausalito while coming to his solo exhibition in La Jolla.
PAINTING "PERSONA" OR MASKS
Smirnov's works have a subtle, jewel-like quality in both line and tone. There is a precision to each silhouette and to every feature of the faces he depicts that is reminiscent of the sharpness of the facets of a cut gemstone. The colors he uses bring to mind semiprecious stones: carnelian reds, moss agate greens, the browns of smoky quartz, the yellows of topaz and citrine, the purples of amethyst. The backgrounds he selects for his portraits are rich and textured, rippling with minute variations in hue and saturation.
In looking at his art, one can easily appreciate that Smirnov ranks Gustav Klimt, the Austrian painter whose images were a cornerstone of the art nouveau movement, as an important influence. He also cites Modigliani and Rembrandt as major influences, as well as Andrei Rublev and Pheophan Grek, who were celebrated masters of Slavic icon painting. Smirnov's style has echoes of his favorite period of Russian art, known as "parsuna", which bridged the worlds of religious and personal portraiture, as Russian painters began adopting the portrait painting styles of Western European salons. "Parsuna", which is derived from the Latin persona, means mask, and the hybrid imagery, first used in the 17th century, re-mains in play to this day in the art of Sergey Smirnov.
***
Sergey Smirnov paints beautiful pictures… Very beautiful… "What wonder?" you ask. Has anybody ever said something opposite of that? For example, that pictures be the other way around – not beautiful but ugly or disagreeable? After all, the aim of art always was, is and will be the creation of beauty. We appreciate a picture, first of all for its beauty, its wonderful ability to give us a peculiar sort of delight. True enough, these unquestionable and self-evident truths are known to everybody who takes an interest in art, however insignificant that interest may be.
Yet, we have to be reminded of these truths, obvious though they are. The reason is this: modern artists, though claiming to be serious, seem to be afraid of nothing so much as being wed to the description of beauty. Time and again, modern artists, eager to seem contemporary and original, are driven by the endless pursuit of what is fashionable, novel and pretentiously the last and newest word in art. They strive to astound, shock or draw attention, whatever the cost, even by sacrificing aesthetics and common sense. As for beauty, it has to play the most miserable role – to adorn salons and indulge vulgar tastes of petty bourgeois nouveau riches.
In contrast to many other painters, Sergey Smirnov is neither shy nor afraid of creating things beautiful. Moreover, he frankly, nay passionately, demonstrates his nostalgic love for beauty. No wonder, his idol is Austrian painter Gustav Klimt, one of the pillars of Art Nouveau at the beginning of the 20th century. Modernism, with it's craving for exquisite, spicy, somewhat fanciful and subtle beauty are the sources of Smirnov's art. His art springs from his fondness for ornament, decoration, color and intricate lines of silhouette.
Sergey enjoys the very process of picture creation, He seems to be a sorcerer who practices witchcraft rites relative to painting. Never will you find dull reiteration or passable trite patterns you have to skim over to till in vacant spots. For Sergey everything is equally important and valuable in art. His pictures cannot help but astonish. Their backgrounds though, being deserted, bare and orphan, attain a particular significance. They replace for him the entire world and space. So rich and sophisticated they are; so tastefully and tenderly fashioned and "kneaded" by the painter. Smirnov so generously paints that back-ground, making if play with half-tints and hues, that this seemingly secondary feature, this picturesque back-cloth practically turns into a leading character -a gem which you want to feast your eyes upon again and again.
Smirnov treats the human body, the woman's body in particular, with the same care, sensitivity and tenderness. He brings it to a jewel-like fineness until it starts sounding hardly audible and discernible to him alone, until it ceases to remain merely a body -a cheek or a shoulder; but turns into quite another thing – say, the inside of a mother-of-pearl shell with its interplay of light and reflections – giving us a special enjoyment. It is a profound and sheer delight which can be presented to us either by a piece of high art or by nature, which is so generous with beauty and inexhaustible in inventions.
It is impossible to attribute the power of the charm Smirnov's art radiates solely to its aesthetic merits, however, high these may be. His art is not only beautiful, it is serious and interesting in content In our time of general fatigue and disillusion, loss of moral guidelines, disbelief in the power of good; and in time when irony, cynicism and derision have become common things in art, an artist such as Smirnov, who remains serious, open and frank not only excites admiration, he earns the confidence and gratitude of his audience. Contemporary spectators, tired and disillusioned folk longing for harmony, purity and lofty feelings not yet destroyed by civilization, will find in Smirnov a like-minded ally.
In his pictures, Sergey, with striking decisiveness, exposes his heart and sentiments, which testifies to his confidence in the world and man. We cannot help but be touched by the spiritual purity and by the childhood innocence. His queer and lonely person-ages disarm and enchant with their fragility and absolute vulnerability to the outer world.
Who or what is painted by Smirnov? Strictly speaking, always the same faces or images; rather, one and the same image which stubbornly passes from one picture to another. One and the same soul, traveling through different epochs and lands; now trying on the dress of a Russian boyar's daughter; next the fabulous garments of an Egyptian kings daughter and now a primitive cloth cap of an urchin. Yet always, whatever the circumstances may be, they remain equally touching and sensitive, seeking beauty and truth. His personages outwardly are terse. Drawn similarly, they are close to children's drawings by their naivete and simplicity, lacking any particular expressiveness, dynamics or fantasy. Yet, the impression they produce is striking. Their monotony is not tiresome, their similarity is imperceptible, and they do not bore. On the contrary, they make you feel well and full-hearted. Their faces, plunged in tardy meditation, exist in a beautiful, spiritualized and, what is more important, humanized and warm outer space that carries us into some other dimension free of mean human passions and vile temptations. A space where the whole of the world appears transfigured and purified from everything painful and disgraceful. Where man is overcome with a clean, ever unsatisfied and ancient longing – man's longing for perfection ….
– Lilya Bairamova
Foremost Russian Art Critic
(translated from Russian)